Setting goals is key if you want to achieve all the things you have dreamed of in your personal life and career. How to set your goals and reach them – well that's the hard bit. In this guide, our Happiness Expert Clodagh focuses on Goal Setting for increased productivity and growth at work, and breaks the process down into 5 simple steps, followed by key advice on how you can set and achieve your goals at work, starting today.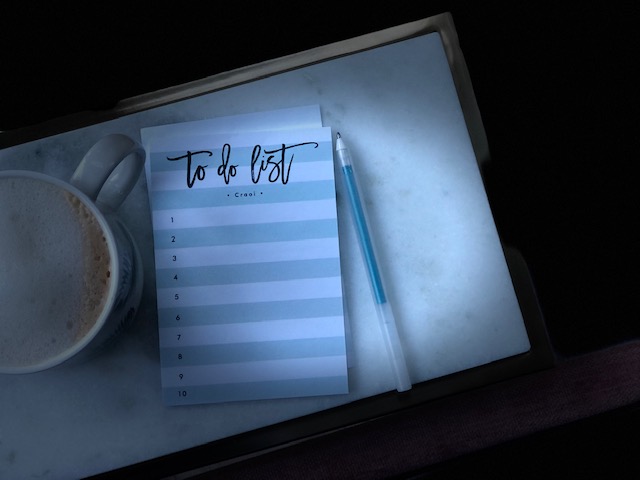 Setting goals are linked with higher motivation, self-esteem, self-confidence, and autonomy (Locke & Latham, 2006), and research has established a strong connection between goal-setting and success (Matthews, 2015).
Setting goals can also have an impact on our psychology and how we view ourselves and others. If you are someone who is focused and goal oriented then you are more likely to have a positive approach to life and look at failures as learning opportunities for growth.
Tony Robbins, the world-famous motivational speaker, and coach had said that "Setting goals is the first step from turning the invisible to visible."
---
Summary:
Tip #1 Set Your Goal
Tip #2 Set Your Specific Timeframe To Reach Your Goal
Tip #3 Plan Your Goal
Tip #4 Hold Yourself Accountable

How to Get Started:
1) Focus on 3 things daily that you would like to achieve
2) Track what you accomplished that day
3) Write down 3 goals that you would like to achieve in your career over the coming 3 months.
---
I don't know about you, but I feel like throughout this global pandemic and multiple lockdowns, time has somehow vanished and the days have all rolled into one. How are we meant to differentiate a Friday from a Monday if we can't meet after work to celebrate the weekend with our friends? How can we enjoy a relaxing Sunday at home if it is basically the same as every other day of the week?

Without a sense of time, I was losing the direction that I was trying to go in. That's when it hit me – I needed to set some goals, to have a bit of a plan, to really identify what I wanted to do and achieve during and after Lockdown Life. Setting these achievable, fun, exciting and aspirational goals has honestly turned this time into one of the most productive times of my life; I have co-founded my own business and launched CRAOI as part of my 2 year goal-setting adventure. I also became a Global Director for the leading AdTech company that I work for, travelled to new and old places (carefully and following all of the covid & travel guidelines); New York, Arizona, Dubai, Stockholm, Spain and Canada. I got two adorable dogs, connected with friends, some that I hadn't seen in years and woke up everyday feeling grateful for it all. I am sharing this only to showcase that goal-setting really worked for me and I hope knowing that can inspire others to try it for themselves too.
As a professional coach, I'm also accustomed to supporting my clients to create meaningful and realistic goals throughout the year. The process of setting goals often starts by mapping out the big picture of where, when and how they spend their time. Then we look at what their definition of success and happiness includes. I'm always inspired to witness others create their own clarity and plan for loving their lives, and they are often surprised at the goals that they set for themselves and the direction they want to go in because more often than not they just have not given it much thought before.
In this article I will share these tried and tested goal setting tips in the hopes that you might incorporate some of these into your life going forward – because we all need to know what direction we are flying in so that we can confidently spread our wings and enjoy the journey!
---
Tip 1. Set your goal
Carve out some time to sit with your thoughts and identify the big picture and get clear on where you want to head towards when it comes to your career. Are you looking for a promotion this year, do you want to become a people manager, do you want to learn new skills or even join a new team?

Then get more specific. How can you achieve this goal? How can you break it down into smaller goals that will get you to your end point?

The key to goal setting is to ensure that your goals are achievable to your situation and your skillset. This doesn't mean that there's no room for learning but make sure that if you need to develop additional skills to support your goals that you factor that into your goal planning and include it as some of the goals on your path to achievement. When thinking about your goals, think about what it is you are hoping to achieve from that specific goal. Do you want to improve a certain skill set at work? Do you want to learn a new talent or skill? Do you want to enjoy work more and find a way to use your skills and strengths for bigger wins and more enjoyment? Identify what it is that you want to achieve and write this down.

As part of this first step, don't forget to also set your specific time frame to reach your goal. You can set your goals for a range of specific time ranges – but you need to put an estimated date of completion in order to keep you focused and dedicated to your goals.

Example: Goal of becoming a better Project Manager at work
You want to become a better project manager – do you have the tools and resources needed? Can you access or purchase project management software? Do you have access to resources to learn; people, online courses, books? Choose a specific upcoming project to trial using your new approach and set this as your goal. Clearly outline what success looks like; for example 'easier to meet the project deadline date of _____ because the date had been clearly communicated across x-functional teams and everyone was kept in the loop across the progress'. Set your date and timeline for this project and make sure that you pencil in completion dates for any additional smaller goals that are needed to achieve this larger one.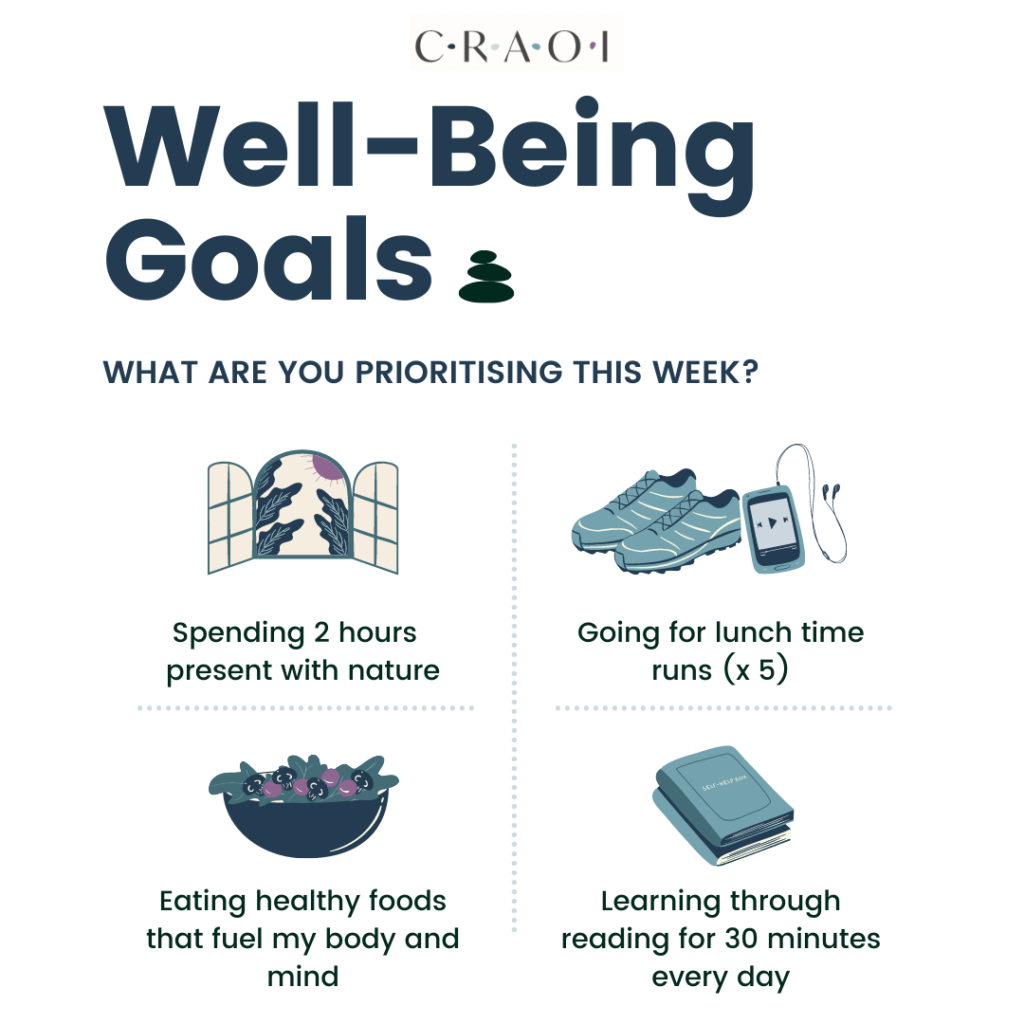 Tip 4. Hold yourself accountable
It's easy to say we will do something, it's harder to actually stick to the plan and follow through. We have all experienced a chocolate binge at the weekend, justifying it with the very best intentions to change by saying 'the diet starts on Monday'. Then Monday comes and we push it to the next week – because that's the easier option. We've all been there, we know!
The more ambitious we are with our goals the easier it is to put those goals off for a day, week, month or even years. This can be due to fear of failure on our behalf or an imposter syndrome effect. Whatever the reason, be aware of it – acknowledge it – and overcome it by holding yourself accountable to timelines for achievement. No matter how small the steppingstone you still need to get to it otherwise you'll never cross that river or move forward on your journey.
Some good ways of doing this is to;
Set a date and time when you need to achieve the goal by and write this somewhere you can see it
Set a reminder in your phone/ calendar of when the due date is
Set aside some time daily, if possible, to work on that goal
Remind yourself why you are working towards that goal, to keep you motivated and focused
Share your goal with someone and potentially you can work together and hold each other accountable
Reward yourself (see Tip 5) – set a reward that you will give to yourself once you achieve that goal and fully enjoy the moment and savour it. No matter how big or small the goal was, you did it and you need to fully own that accomplishment so that you will continue to hit more and more goals.
Example: Goal of becoming a better Project Manager at work
Add your project completion goal where your team can see it and give regular updates in your team meetings. Share what you learned for that week, what worked and what didn't. Maybe invite some people that you have been learning from to your team call so that they can share their best practises with your team. Factor in time within your working calendar each week to work specifically on your goal and have regular check-ins to identify where you are and if there is anything else you need to help you achieve your goal.

Tip 5: Celebrate
Begin first of all by celebrating everything you have achieved to date. Celebrate your wins, no matter how big or how small. We often get caught up focusing on the destination and don't take time to appreciate the journey. But the achievements along the way are part of that bigger picture and it's so important to celebrate your accomplishments as they happen, no matter how big or small they are. Stop and acknowledge your achievements and set rewards for when you do reach your goals. This will help to keep you motivated but will also make the process so much more fun.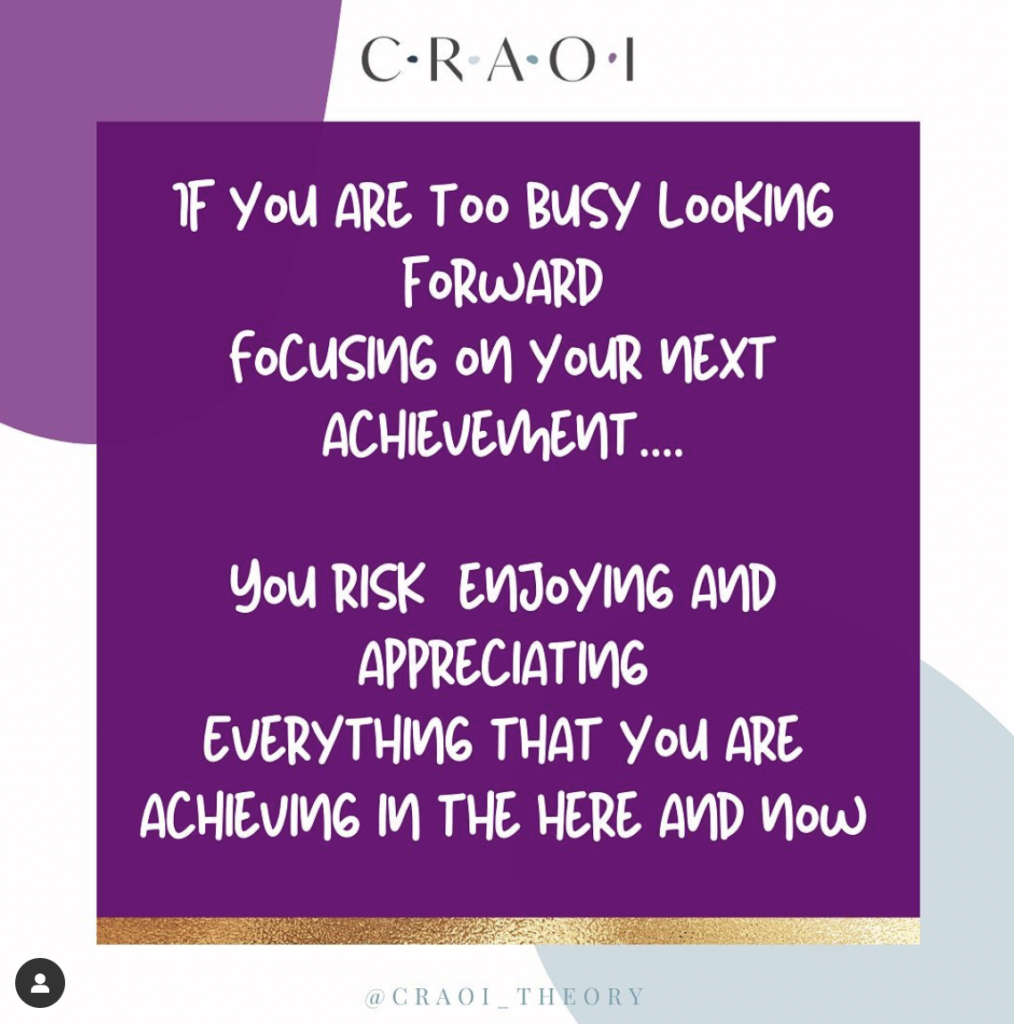 Example: Goal of becoming a better Project Manager at work

Set yourself a reward for reaching your goal. The size of your reward should reflect the amount of time and energy that you invested in this goal. A good reward idea for when you reach the goal of becoming a better Project Manager is to treat yourself to a weekend away, use an annual leave day to give yourself a long weekend or spend a day relaxing and doing something that you love that is not work related at all, maybe a trip to the spa. You have spent lots of time and energy learning a new skill at work, so it's a good idea that your reward will allow you to fully switch off from work and allow you to recharge your batteries with a very well deserved break.
---
Now that you have some tips to help you get started, here's some suggestions and examples that you can use on your goal setting journey. You don't need to focus on setting big goals, you can start with some very small ones or maybe do a combination of both.
How to Get Started:

1) When you sit at your laptop in the morning, before opening your emails or any tabs, write down the top 3 things that you want to accomplish that day. This will help better organise your day and introduce 'focus'
2) At the end of your day, write down the key things that you accomplished that day. This will help determine your goals for tomorrow morning.
3) At the beginning of the quarter write down 3 goals that you would like to achieve in your career over the coming 3 months. Set a meeting with your manager to discuss and make a plan as to how you will do this.

Best of luck on your goal setting journey and ENJOY! 🙂

Author: Clodagh – Happiness Expert and Co-Founder of CRAOI
---